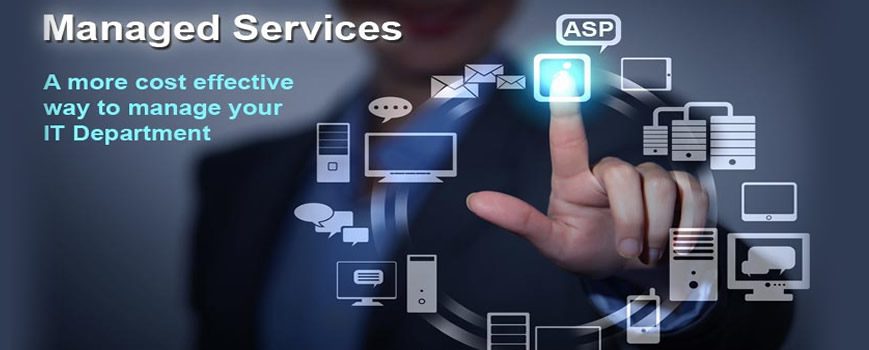 IT Managed Services
Comprehensive Network Operations, IT Infrastructure and Remote Support.
Managed IT Services – Proactive in every approach.
Managed IT services is the proactive maintenance of the IT environment in order to maintain 24/7 uptime. Since technology involves systems and as well known, systems may fail, there comes the need for regular maintenance. Outsourced IT services can just work well for you. The products include servers, routers, switches, personal computers, software and storage. Event log monitoring does help a company to get much from the IT infrastructure. Capacity planning and software updates cannot be left behind. Managed services are upfront in dealing with email and network problems, network connectivity issues, data backups, pc failures, server hardware, website issues and virus cleaning and protection.
Our suite of IT support solutions are delivered by a team of expert staff, making sure our clients' IT infrastructures perform to their maximum and support their business strategy.
Over 94% of clients have been with us for all of our 12-year history, and a high proportion of clients opt for a three or five-year rolling contract, valuing the high level of advice, delivery and customer service we provide. We offer a complete range of support solutions, tailored to suit the needs of each client.
Debscom Managed IT Services Features
A Complete, Cost effective and Flexible solutions for your IT needs.
24x7x365 Help Desk/Support Available
Compliant Help/Service/Support Desk
Remote Desktop management
Network management, monitoring and maintenance
Performace optimization of existing Wintel infrastructure
Hardware and software maintenance and monitoring
PDA / Blackberry / Smartphone Support
Backup and disaster recovery
Remote Control Support Available
Web-based ticketing and tracking system, providing timely and efficient problem resolution
Logging of all customer contacts, problem types, and tracking of all incidents through resolution
Timely issue escalation
Arrange a free consultation to find out how working with Debscomcould benefit your business.